---
Studio albums
---
Abgott (2022)

Produced by Kai Stahlenberg in the Kohlekeller Studio
Trackliste
1. Aufbruch
2. Weltenwanderer
3. Enigma
4. Road To Nowhere
5. Eremit
6. Abgott
7. Revenge
8. Thronebreaker
9. Project Hellfire
10. Omen Omega
11. Marsch Der Maschinen
12. Only For The Weak (In Flames Cover)
Zwischenwelt (2018)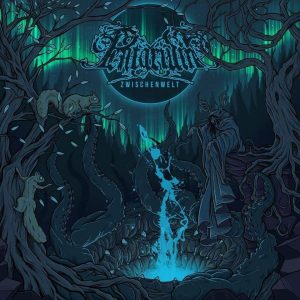 Produced by Thorsten Baus in the Steelwise Studio
Trackliste
1. 13
2. Nekropolis
3. Flames
4. Rise Of The Outer Gods
5. Abschied
6. Stare Into Darkness
7. Wo Worte Versagen
8. Memoria
9. Dämon
10. Beyond
11. Nordlicht
12. Vor Dem Sturm
Schwarzmaler (2016)
"Schwarzmaler" takes you on a journey full of pessimistic storys and gloomy sounds
Produced by Thorsten Baus in the Steelwise Studio
Tracklist
1. Kronzeuge
2. Vanitas
3. Seelenheil
4. Auf Schwarzen Schwingen
5. Nimmermehr
6. Totendämmerung
7. Macht durch Angst
8. Gevatter Tod
9. Am Waldesrand
10. Drachenstein
11. Weltenbrand
12. Schwarzmaler
Info:
After two self-produced releases, "Schwarzmaler" is our first studio album.
---
Demos
---
Blood for Blood       Release date: Jan 14, 2012 (Self-released)
1.Intro (Leichenfund)
2.Blood for Blood
3.The Avenger
4.Duality
5.Wasted Words
6.Instigator
7.Suicide
8.Hope Dies Last
The Album can be played in full length on our YouTube channel:
>> BLOOD FOR BLOOD <<
---
Underground Evolution: Bruch-Sampler 4
Release date: Sep 3, 2011 (Released at Club Steinbruch Theater)
This sampler featured the song "Blood for Blood".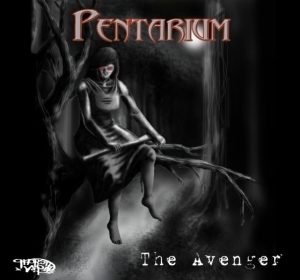 The Avenger (EP)   Release date: Apr 5, 2009 (Self-release)
1.Intro-Night
2.The Avenger
3.13 Reasons
4.The Darkness
5.Dawn of Humanity
6.The Darkness (alternativer Gesang)
This EP was limited to 200 prints and is not available anymore.
Visit us

Spotify

Songkick

Partner

Legal